Ellen DeGeneres Goes Gaga for Rwanda's Gorillas
Popular U.S. talk show host Ellen DeGeneres has said that she will be coming to Rwanda to kickstart the building of a gorilla research centre. The facility will be dedicated to late Dian Fossey's work to help protect the critically endangered mountain gorillas in the Virunga Mountains.
Rwanda: Ellen Degeneres to Jet in Soon

New Times, 16 May 2018

Famous American television personality and actor, Ellen DeGeneres has revealed on her latest episode of the 'The Ellen Show' that she will be coming to Rwanda "in a week's time". Read more »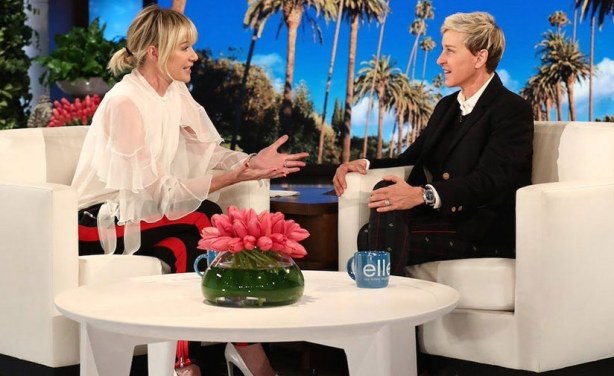 Portia surprised her wife Ellen with the Gift of a Lifetime: The Ellen DeGeneres Wildlife Fund that will support the Dian Fossey Gorilla Fund's permanent home in Rwanda.
InFocus
The 'Ellen DeGeneres Campus' of the Dian Fossey Gorilla Fund will help Ellen to carry on Dian's legacy by giving the centre a permanent home in Rwanda, while empowering the people ... Read more »