Nairobi County Flushes Beggars Out of CBD
The crackdown comes hours after Nairobi County Executive Committee Member for Education, Youth and Gender Janet Ouko acknowledged that the city has recently experienced an influx in number of beggars. More than 30 beggars were netted in the operation and taken to Waithaka Rehabilitation Center in Dagoretti, while those from neighbouring countries like Tanzania will be deported.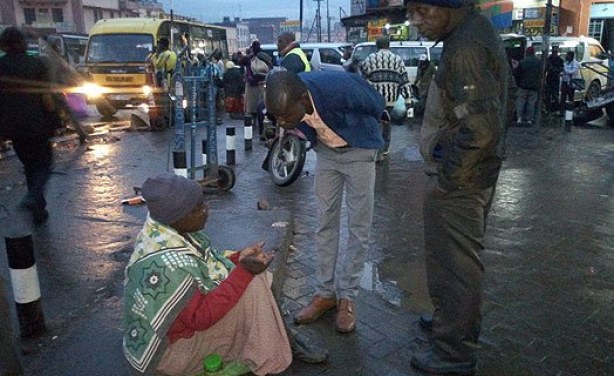 A beggar pleads with city askaris during the dawn operation on May 17, 2018.
InFocus
The survey of governors by Trends and Insights for Africa has ranked Mike Sonko the last among governors overseeing the three cities in the country, Nairobi, Mombasa and Kisumu. Read more »

Governor Mike Sonko has termed them an "eyesore to the top city in the world" and promised to reclaim the former glory of the "city in the sun". Read more »

One of the most popular bar and restaurants in Nairobi's CBD was demolished hours after it was dramatically closed down for alleged noise pollution. Some people point to a more ... Read more »