Strong Man Syndrome on the Rise in Africa?
There is mounting concern in Africa about a lack of leadership as well as an increasing trend of hard-won democratic rights being reversed. One way this is being done is through presidential term limits being abandoned, or extended. This in turn is leading to a reemergence of authoritarian politics, and political violence writes Cheryl Hendricks and Gabriel Ngah Kiven for The Conversation.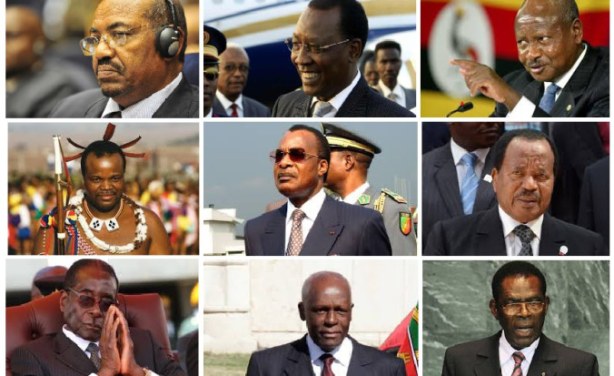 Some African leaders with 20 years in power, from top left to bottom right: Omar al-Bashir, Sudan; Idress Deby Itno, Chad; Yoweri Museveni, Uganda; King Mswati III, Swaziland; Denis Sassou Nguesso, Republic of the Congo; Paul Biya, Cameroon; Robert Mugabe, Zimbabwe; Jose Eduardo Dos Santos, Angola; Teodoro Obiang Nguema Mbasongo, Equatorial Guinea.
InFocus
Burundians are going to the polls to vote in a constitutional referendum set to allow Pierre Nkurunziza, president since the end of the country's civil war in 2005, an opportunity ... Read more »

As Burundians prepare to vote on a proposal to extend the president's term in office from five to seven years, activists are calling for more effective sanctions and other ... Read more »