New Ebola Cases Diagnosed in Congolese City
Congo's health ministry issued a statement late Friday confirming three new cases of lethal Ebola virus in Mbandaka city. There are now 17 confirmed and 43 possible Ebola cases. At least one person has died of the disease.
Video
Publisher:

Publication Date:

19 May 2018

The World Health Organization says the risk of an Ebola outbreak in the Democratic Republic of the Congo is very high. But it's stopped short of ... see more »
InFocus
A meeting convened by the World Health Organisation on Friday warned that there was a risk of the Ebola outbreak in the DR Congo spreading rapidly, even across internatonal ... Read more »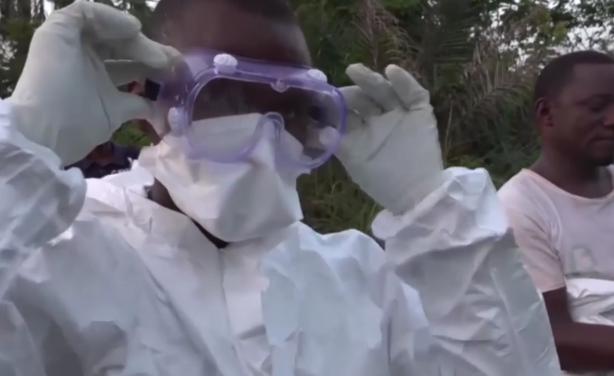 A health worker dons protective clothing.