No Racism at Play in Presenter Walkoff - South African TV Channel
After "robust discussions", Supersport and Multichoice say they believe there was "no racism" at play or animosity between TV presenters Ashwin Willemse, Naas Botha and Nick Mallett. Former Springbok after Willemse walked off live TV at the weekend stating that he would not be patronised.
Video
Author:

SABC Digital News

Publisher:

Publication Date:

21 May 2018

Sports Minister Toko Xasa has called on Supersport to suspend analysts Naas Botha and Nick Mallett while investigating an 'alleged racist' incident ... see more »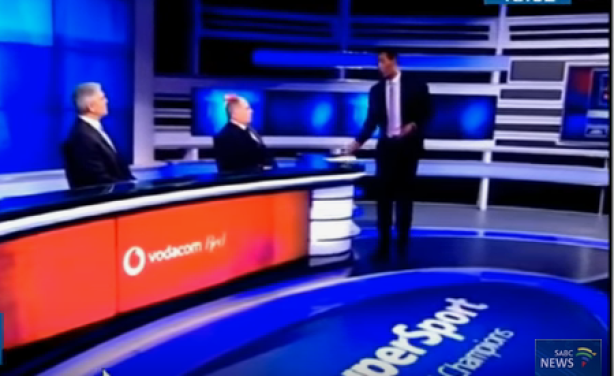 Ashwin Willemse walks out of a Supersport broadcast.