Over 8,000 Runners Give Peace a Chance in Kigali Marathon
Athletics sensation Salome Nyirarukundo became Rwanda's first female athlete to interrupt Kenyan dominance by taking gold in the 21km Kigali International Peace Marathon. The race was started 13 years ago to promote peace, after the devastating 1994 Genocide against the Tutsi that claimed over one million lives in 100 days.
Rwanda: Over 8,000 Attend Kigali Peace Marathon

New Times, 21 May 2018

Rwandan athletes rolled up their sleeves yesterday to win the half marathon races at the 2018 Kigali International Peace Marathon as Salome Nyirarukundo and Noel Hitimana scooped… Read more »

Rwanda: Thousands Set for Kigali Peace Marathon Today

New Times, 20 May 2018

About 8000 athletes from different parts of the world are expected to flock the streets of Kigali today for the 14th edition of Kigali International Peace Marathon that starts at… Read more »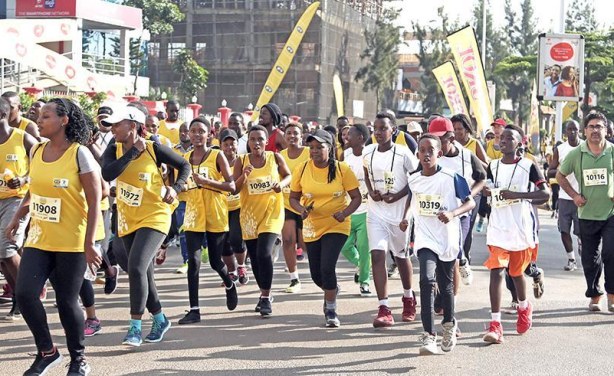 More than 8,000 athletes from around the world took to the streets of Kigali for this year's edition.