Nigeria, DR Congo Match to Go Ahead Despite Ebola Fears
The Super Eagles are due to play against the DRC in Port Harcourt next Monday as part of their final preparations for the World Cup in Russia in June. Sports Minister Solomon Dalung has said that Nigeria would not be cowed by the outbreak of the deadly disease. Instead of cancelling the match, mechanisms will be put in place for a thorough screening of the players before their take-off for Port Harcourt and upon their return to Nigeria.
Nigeria/Congo-Kinshasa: Eagles, Leopards Match to Go Ahead Despite Ebola Outbreak

Guardian, 27 May 2018

As the Super Eagles prepare to tread tackles with their counterpart from Democratic Republic of Congo tomorrow, the Nigeria Football Federation (NFF) says there is no cause for… Read more »

Nigeria: Mikel Happy to Join Eagles Camp

Vanguard, 25 May 2018

Captain Mikel Obi has expressed his sheer delight at teaming up with Super Eagles squad in their 2018 FIFA World Cup preparations camp in Uyo, Akwa Ibom. Read more »

Nigeria: Ighalo's Arrival Swells Eagles' Camp to 25 Players

This Day, 24 May 2018

Apart from Chelsea of England wing back, Victor Moses, Ahmed Musa and John Ogu, most players invited for the friendly with DR Congo arrived the Ibom Hotel and Golf Resort camp of… Read more »

Nigeria/Congo-Kinshasa: Ebola Notwithstanding, Eagles' Friendly With DRC Will Go Ahead, Says Govt

This Day, 22 May 2018

Despite repeated calls for the cancellation of international friendly match between Super Eagles of Nigeria and DR Congo on May 28 in preparation for the 2018 World Cup, the… Read more »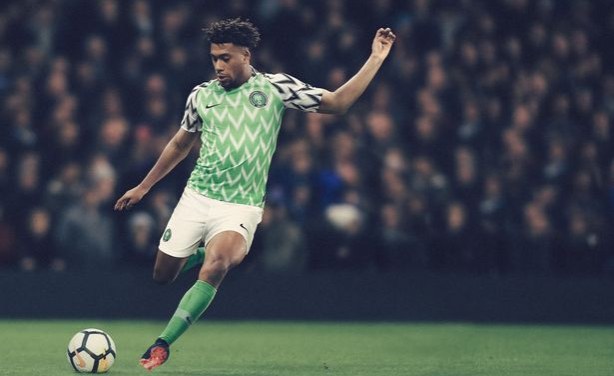 Alex Iwobi in new Super Eagles kit.
Nigeria/Congo-Kinshasa: Ebola Will Not Stop Eagles/DRC Friendly, Says Dalung

Guardian, 22 May 2018

Youths and Sports Development Minister, Solomon Dalung has said that the recent Ebola outbreak in Democratic of Congo will not halt the scheduled friendly match between the Super… Read more »

Congo-Kinshasa: High Risk of Ebola Spreading in DR Congo and Across Its Borders

Deutsche Welle, 18 May 2018

As Ebola makes its way from the countryside to the city in the Democratic Republic of Congo and the WHO warns of a high risk of spreading, the central African country's neighbors… Read more »

Nigeria: Super Eagles to Face DR Congo Despite Ebola Threat - Minister

Premium Times, 21 May 2018

Nigeria's Sports Minister, Solomon Dalung, has dispelled fears that the planned valedictory match for the Super Eagles before they jet out for the World Cup in Russia may be… Read more »

Nigeria: Super Eagles Invitee 'Simy' to Hit Camp Tuesday

This Day, 20 May 2018

Crotone striker, Simeon 'Simy' Nwankwo will arrive the Super Eagles camp in Uyo on Tuesday ahead of Nigeria's international friendly match against DR Congo in Port Harcourt on May… Read more »