Police Monitor Cape Town Community After Violent Protests
Protests in Vrygrond, Cape Town, have seemingly ended following a confrontation between demonstrators and police. Vrygrond Community Development Forum leader Michael Khumalo said that protesters were upset that their shacks had been demolished by the City of Cape Town for the third time.
Video
Publisher:

Publication Date:

22 May 2018

Protesters clash with police in Vrygrond, Muizenberg. Protesters were demanding land. see more »
Photo Essay
Picture 1 of 4

Violent protests broke out over housing once again in Vrygrond in Cape Town's south peninsula. Taxis were not operating. Schools and businesses were closed. Only a few people, who walk to work, were ... see more »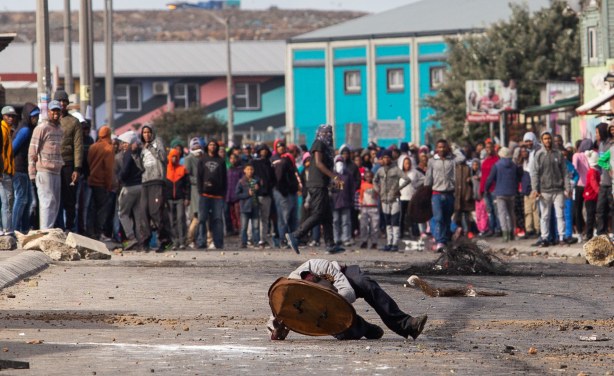 A protester ducks as police fire rubber bullets at him.