South African Beer Brand's #SmashTheLabel Move Has People Talking
A move by a South African beer brand to remove the label from its bottles has generated heated debate on social media. The announcement on Twitter said: "In light of recent events, we've decided to lose our label in solidarity with all those who are unfairly and callously labeled on a daily basis. This small act is a pledge that Castle Lager will work towards eradicating the labels that divide us." The tweet carried the #AshwinWillemse hashtag, referring to the former Springbok's walkoff from a Supersport broadcast.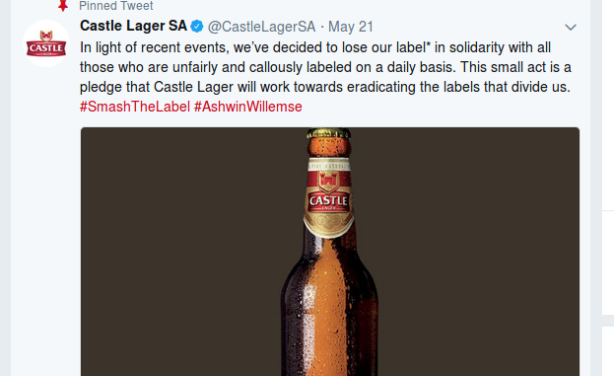 The Castle Lager #SmashTheLabel announcement on Twitter.
InFocus
After "robust discussions", Supersport and Multichoice say they believe there was "no racism" at play or animosity between TV presenters Ashwin Willemse, Naas Botha and Nick ... Read more »