Cancer Crisis - Where Are South Africa's Radiation Oncologists?
According to an annual survey conducted by the South African Society of Clinical and Radiation Oncology, there is not a single radiation oncologist left in Limpopo or Mpumalanga, and cancer patients have to be sent to Gauteng. Only radiation oncologists are qualified to provide the treatment many cancer patients require and the public sector only has 38 radiation oncologists.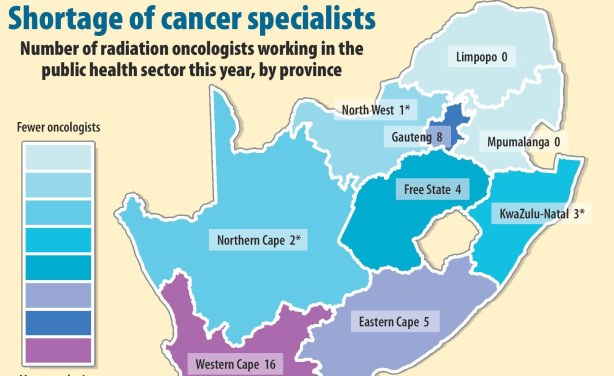 Everyone knows about KZN's cancer crisis but no one is talking about the other provinces that operate on just one radiation oncologist — or less.