Oil Spill Dispute With Nigerian Villagers Back in UK Court
The Bodo oil spills has been the subject of years of legal wrangling. In 2015, Shell accepted liability for the spills, agreeing to pay U.S.$83 million to villagers, and to clean up their lands and waterways. The oil spills had a catastrophic impact on many communities where people have no other water supply than the creeks and rely on farming and fishing for survival.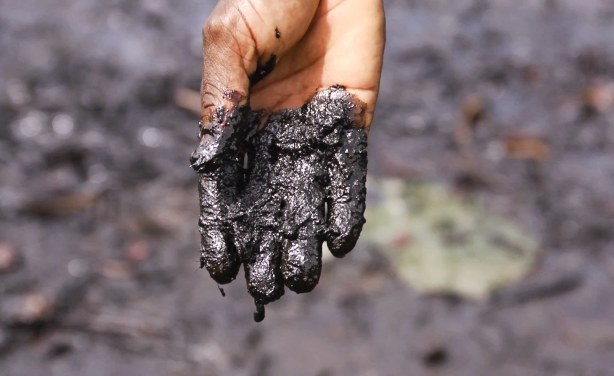 Pastor Christian Lekoya Kpandei's hand covered in oily mud, Bodo Creek, in 2011. His fish farm once provided a living for about 30 families. Its collapse forced him to move to a single-room apartment, to pull his youngest child out of school and left him with no regular source of income.