New Approach Needed for African Maritime Security - Report
A new report by maritime watchdog One Earth Future has said that piracy incidents off the Horn of Africa doubled in 2017 compared to 2016, indicating that criminal networks are still capable of sophisticated attacks.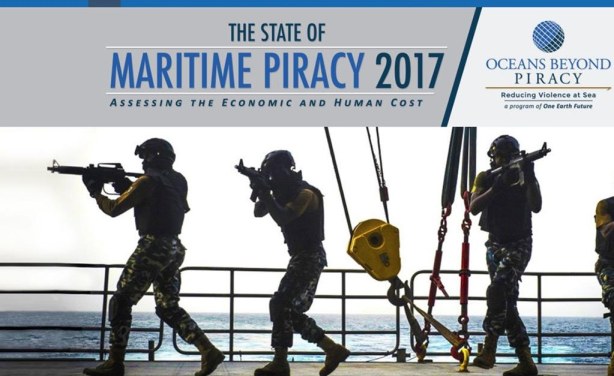 The Gulf of Guinea offers many riches, but it also faces a multitude of interconnected maritime security challenges. In order to combat crime, the nations around the Gulf of Guinea have organized themselves through a coordinated security effort.
Video
Publisher:

One Earth Future

Publication Date:

23 May 2018

In March of 2017, the MT Aris 13 was intercepted by pirates off the coast of Somalia. This was the first successful hijacking of a merchant vessel in ... see more »

Publisher:

One Earth Future

Publication Date:

23 May 2018

The Gulf of Guinea offers many riches, but it also faces a multitude of interconnected maritime security challenges. In order to combat crime the ... see more »
Documents
Publisher:

One Earth Future

Publication Date:

23 May 2018

Having assessed the state of global piracy and armed robbery dating back to 2011, One Earth Foundation (OEF) has concluded that piracy is just one ... see more »