South Sudan Opposition Groups Reject Peace Proposal
Opposition groups, including the SPLM-IO and the South Sudan Opposition Alliance, say the proposal from the East African development bloc, IGAD, does not address the root causes of the conflict and gives the current government far more positions in a future transitional government.
South Sudan: Opposition Groups Reject Peace Proposal

VOA, 24 May 2018

South Sudan peace talks hit a new roadblock Wednesday, as opposition groups rejected a proposed peace deal and the government said it only partially agreed with the proposal. Read more »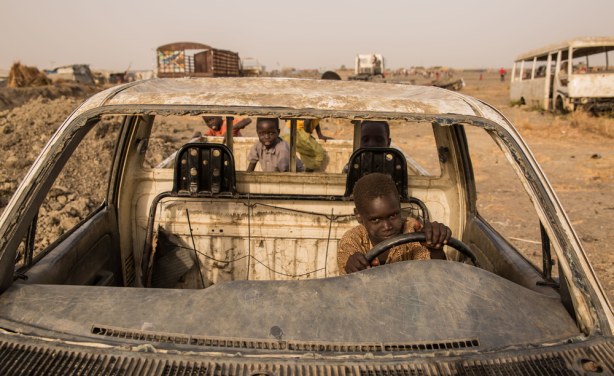 Destruction is evident in Malakal, once South Sudan's second city but now largely deserted. More than 24,000 people now live in a UN protected camp on the outskirts of the town.
InFocus
Government and opposition representatives, activists and observers have signed a document that recommits them to talks on governance, including implementing 35% affirmative action ... Read more »

The much-delayed peace talks are scheduled to pick up again later this week in Addis Ababa. However, analysts are saying that diplomatic efforts won't succeed unless East African ... Read more »