What Are Other Countries Doing About Ebola?
Doctors Without Borders has stepped up the Ebola epidemic response, while neighbouring countries are taking measures to prevent the virus from crossing into their countries - the way it did with the previous outbreak.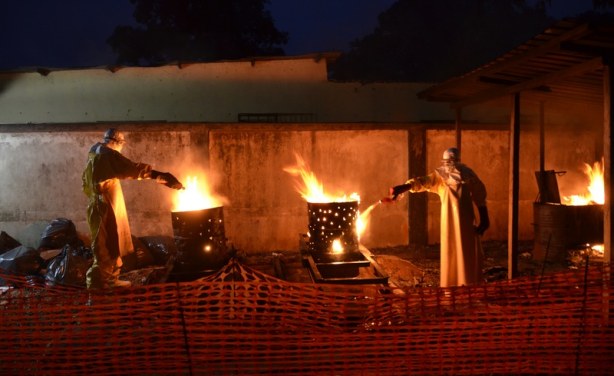 No object that can not be chlorinated can exit the high risk zone. Dona Ebola treatment center in Conakry.
InFocus
By the time the epidemic was brought under control in 2016, more than 11,300 people had died in Guinea, Liberia and Sierra Leone and the costs had risen to U.S.$4.3 billion. ... Read more »

Previous deadly Ebola outbreaks were confined to really remote places DR Congo and thus quickly contained. But this time, there are some cases in a major city. MSF and others are ... Read more »