Mugabes' Fall From Grace, Fodder for Zimbabwean Satirists
The play, Operation Restore Regasi, which highlights the final days of former president Robert Mugabe's rule, marked a watershed in a country where satirical productions that mocked Mugabe were suppressed. Zimbabweans can now laugh at the former president and his wife Grace in theatres or comedy shows -wiithout worrying about being arrested or wondering if the play would be banned. Who has the last laugh now?
Zimbabwe: Satire Booming After Mugabe's Fall

New Zimbabwe, 25 May 2018

On A stage in a park in Harare, Carl Joshua Ncube, perhaps the country's most famous comedian, is coaching a novice. Imitating her act, in which she pretends to deliver a baby, he… Read more »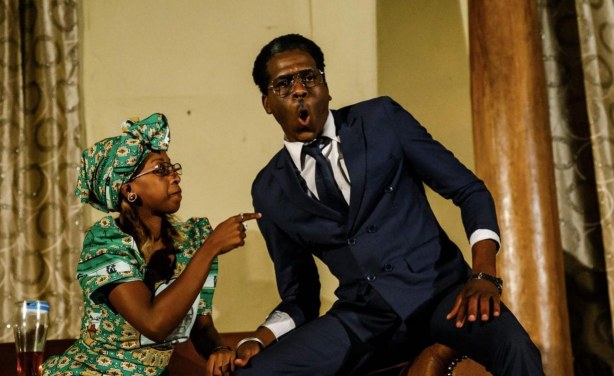 Operation Restore Regasi.
Video
Publisher:

Operation Restore Regasi

Publication Date:

25 May 2018

Twice the play has been called back by public demand in Masvingo now finally the people of Harare will have a chance to enjoy the satirical Operation ... see more »
InFocus
South African band Freshlyground put on a captivating performance at the Harare International Festival of the Arts, as they wrapped up the festival. The group made a return to HIFA ... Read more »