All Set For 2018 Cosafa Cup in South Africa
Southern Africa's national teams converge on Polokwane for the next fortnight to decide the identity of this year's southern African championship as countries battle it out for the Cosafa Cup. 14 teams will take part in the regional showpiece competition from 27 May to 9 June.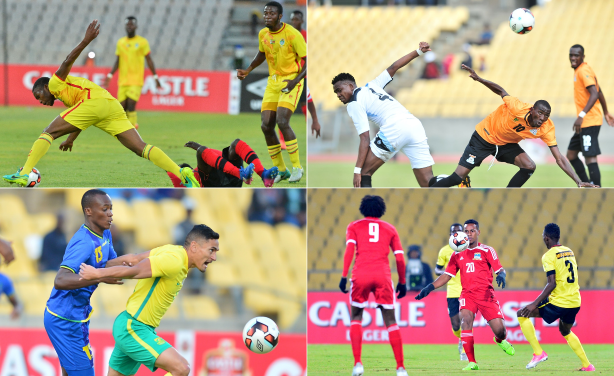 2017 Cosafa Cup tournament (file photo).
Southern Africa: Cosafa Cup All Set for Kickoff

Namibian, 25 May 2018

Southern Africa's national teams converge on Polokwane in the north of South Africa for the next fortnight to decide the identity of this year's southern African championship as 14… Read more »

Namibia: Mannetti Hails Value of Cosafa Cup

Namibian, 17 May 2018

Ricardo Mannetti has spoken of the importance of the COSAFA Cup in developing Namibian football and he relived the historic triumph for the country in the 2015 edition in South… Read more »

Zimbabwe: Musona to Headline Warriors' Cosafa Cup Squad

New Zimbabwe, 9 May 2018

Zimbabwe Warriors captain Knowledge Musona is expected to headline a strong squad for the national team as they look to defend the COSAFA Cup during the 2018 edition of the… Read more »
InFocus
The 18th edition of the Cosafa Cup will make history for the first time as all 14 members will take part in the regional showpiece competition to be staged in South Africa's ... Read more »