#GuptaLeaks Opened My Eyes - South Africa's Ramaphosa
President Cyril Ramaphosa has said that the #GuptaLeaks, a collection of between 200,000 and 300,000 emails leaked to the media relating to the controversial business family and their alleged ties to government officials, made him realise that "we were dealing with a much bigger problem than we ever imagined".
Video
Publisher:

Publication Date:

25 May 2018

President Cyril Ramaphosa has met with the South African National Editors Forum for a briefing to mark his 100th day in office. The president used the ... see more »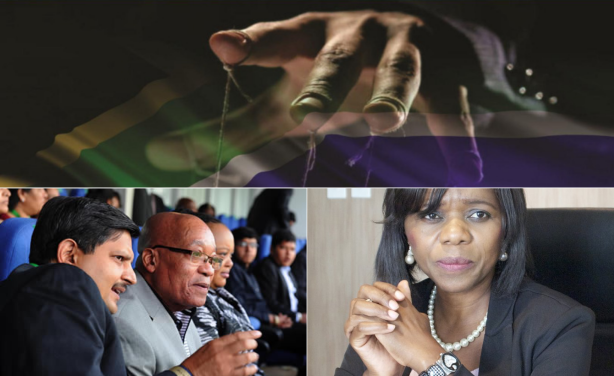 Top: Title image of former public protector Thuli Madonsela's "State of Capture" report. Bottom-left: Atul Gupta and former president Jacob Zuma. Bottom-right: Former public protector Thuli Madonsela.