Land Protests on the Rise in South Africa
Several shops in Woodlands, Mitchells Plain, were looted overnight after protesters occupied land in the area. Police called on landowners to take reasonable steps to protect their properties from "invasion" after coming under fire during the protests.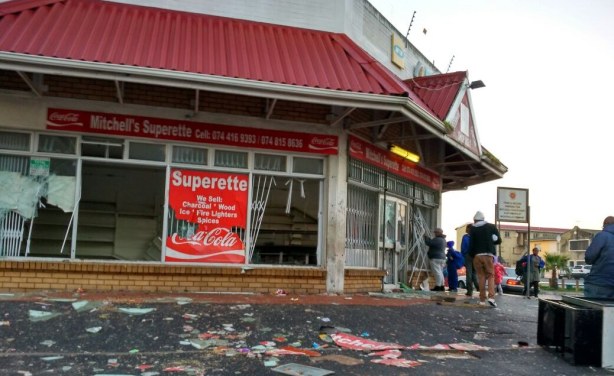 Broken glass, smashed windows at a looted shop in Mitchells Plain.
InFocus
The South African Human Rights Commission has called on Public Protector Busiswe Mkhwebane to investigate allegations of housing list corruption following protests by Parkwood ... Read more »

The ruling African National Congress has opened the debate on land redistribution, with or without compensation. This issue has been a hot potato on the political landscape, with ... Read more »