Is Zimbabwe Opposition Leader Chamisa A Serial Liar?
From accusations of objectifying and denigrating women, to being forced by BBC HARDtalk's Stephen Sackur to admit that he has never met U.S. President Donald Trump, it does seem MDC Alliance leader Nelson Chamisa is determined to prove his critics right and his supporters wrong. He has stretched the truth to the limit too many times - including recently claiming a hand in turning around Rwanda which is, today, one of the fastest growing economies in the world. [The New Zimbabwe online publication has since clarified that Chamisa instead said he had helped Rwanda with its ICT policy - but Rwanda has rejected that claim too.]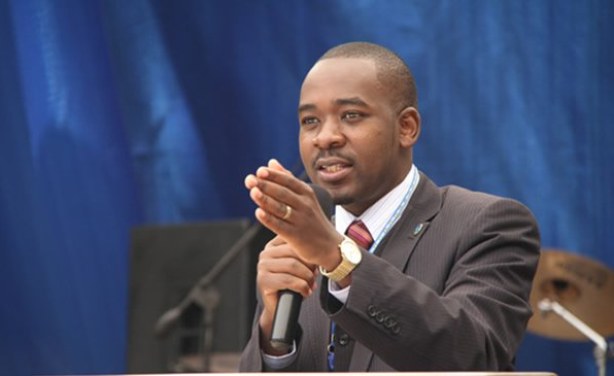 Opposition leader Nelson Chamisa (file photo).
Video
Author:

BBC Hardtalk

Publisher:

BBC Hardtalk

Publication Date:

11 May 2018

HARDtalk's Stephen Sackur speaks to Nelson Chamisa, new leader of the opposition Movement for Democratic Change. Chamisa endured the gruelling 24 ... see more »
InFocus
The Movement for Democratic Change Alliance leader Nelson Chamisa came under fire after he joked that he would give his 18-year-old sister to Emmerson Mnangagwa if the Zimbabwean ... Read more »

Movement for Democratic Change Alliance leader Nelson Chamisa faced a barrage of questions from HARDtalk's Stephen Sackur, with Sackur pressing the opposition leader on his claims ... Read more »