'It's a Big World, Everyone Shits, and Everyone Needs a Toilet'
What is a compost toilet and how does it relate to Africa? That was the focus of my month-long trek through Tanzania, Uganda, and Kenya in March 2018. Since I'm considered a compost toilet "expert," my job was to spread the word about composting as a sanitation solution, write Joseph Jenkins for allAfrica.com.
Photo Essay
Picture 1 of 8

Author Joseph Jenkins meets with Iraqw tribal leaders to introduce compost toilets in Dongobesh, Tanzania. see more »
Video
Author:

Joe Jenkins

Publisher:

Publication Date:

9 April 2018

2.3 billion people don't have toilets. This is a perfect example of a culture that lacks toilets other than open defecation or a hole in the ground. ... see more »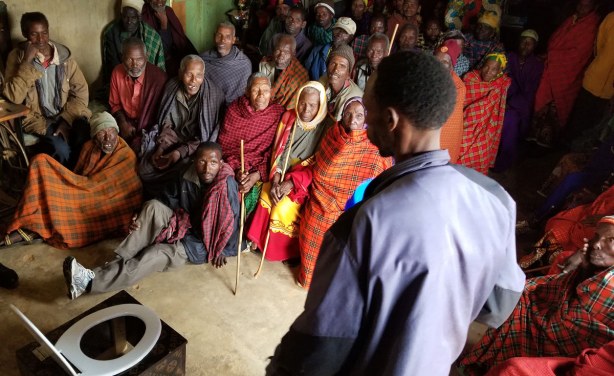 The village elders in Dongobesh, Tanzania, learn about compost toilets.