Rwanda Ponders Ban on Single-Use Plastics
Environment Minister Vincent Biruta has said the continued use of some "avoidable plastic products" such as straws and disposable cutlery, remains a threat in the fight against environmental degradation. He said that since the government banned the manufacture, importation, use and sale of polythene bags over a decade ago, "remarkable" environmental benefits had been recorded.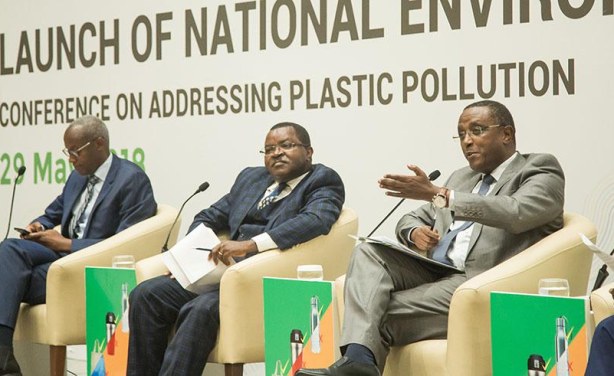 Minister for Environment Vincent Biruta addresses participants during the launch of the National Environment Week, as Minister for Trade and Industry, Vincent Munyeshyaka (centre) and PSF CEO Steven Ruzibiza look on.