Ms Geek Africa Encourages Girls From Across Continent to Use Tech
The Ms. Geek Africa competition, which focuses on Science, Technology, Engineering and Mathematics, has concluded its second edition. The contest champions female tech wizards and was started in Rwanda in 2014 as "Ms. Geek Rwanda" but has since expanded to include other African countries under the unifying banner of Ms. Geek Africa.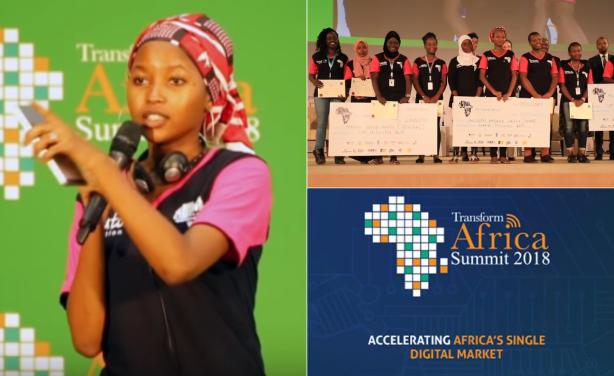 Left: Niger's Salissou Hassane Latifa who was crowned Miss Geek Africa 2018. Top-right: Video screenshot of the Ms Geek 2018 winners. Bottom-right: Transform Africa Summit 2018 logo.