WHO Calls for Urgent Action Against Chronic Diseases
Noncommunicable diseases like cancer, diabetes, lung and heart diseases kill 41 million people annually, accounting for 71% of all deaths globally according to a report issued by a World Health Organization Independent High-Level Commission that proposed six recommendations to address the global epidemic in chronic diseases - especially in poor nations.
Documents
Author:

World Health Organization

Publisher:

Publication Date:

1 June 2018

Report of the WHO Independent High-Level Commission on ­Noncommunicable Diseases summary. see more »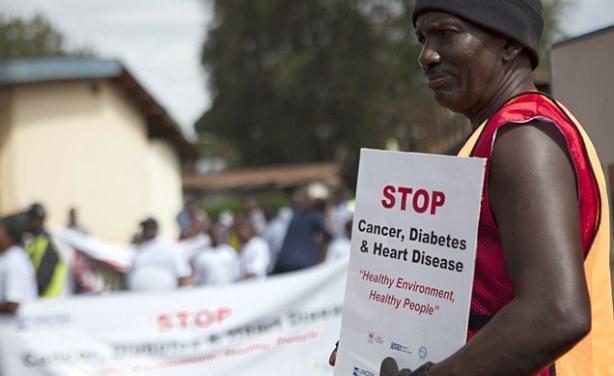 (file photo).
InFocus
'Saving Lives, Spending Less' is the not-so-subtle title for a new report from the World Health Organization examining the benefits to be gained from investing in reducing the ... Read more »

Experts in noncommunicable diseases (NCDs) and mental health are meeting for a technical consultation in Geneva with the Read more »