Watch Somali-U.S. Legislator's Cameo in Maroon 5 Music Video
The song, Girls Like You, featuring Cardi B, showcases powerful women who come from diverse backgrounds and professional careers. Ilhan Omar made headlines when she became the first Somali-American Muslim legislator voted into office in the U.S. She was elected to Minnesota's House of Representatives in 2016. Other cameos in the clip include Ellen DeGeneres, Mary J. Blige, Jennifer Lopez, Millie Bobby Brown, Tiffany Haddish, Gal Gadot, Amani Al-Khatahtbeh, Danica Patrick, and Sarah Silverman.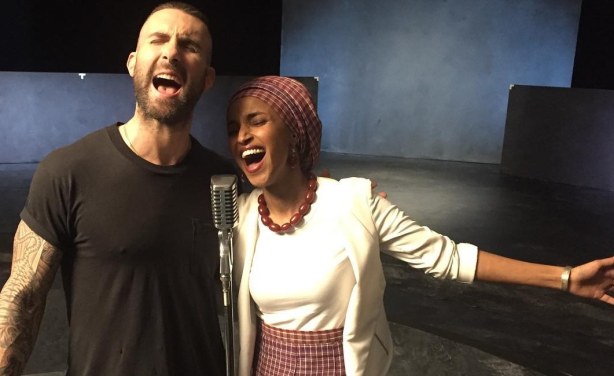 Maroon 5's single shows frontman, Adam Levine with Somali-American Legislator Ilhan Omar.
Video
Author:

Maroon 5

Publisher:

Publication Date:

3 June 2018