Locals Pioneer Safer Fishing to Protect Seas Off Madagascar
Deep sea diving for the worm-like marine animals - a delicacy selling for hundreds of dollars in Asia - can lead to death, injury or paralysis, but many young men in the Indian Ocean island say they have no other means of survival, writes Nicky Milne for Thomson Reuters Foundation.
Video
Author:

Thomson Reuters Foundation

Publisher:

Publication Date:

5 June 2018

In a small boat off the coast of Madagascar, Idrissa Tsirvelo struggled with a spanner on his rusted dive cylinder, then put a regulator in his mouth ... see more »
Madagascar: No More Fish? We'll Farm Seaweed Instead

Deutsche Welle, 25 July 2017

The collapse of fisheries, decline of coral reefs and drought are all hitting Madagascar hard. But fishermen are coping with scarce and stressed resources in the Indian Ocean by… Read more »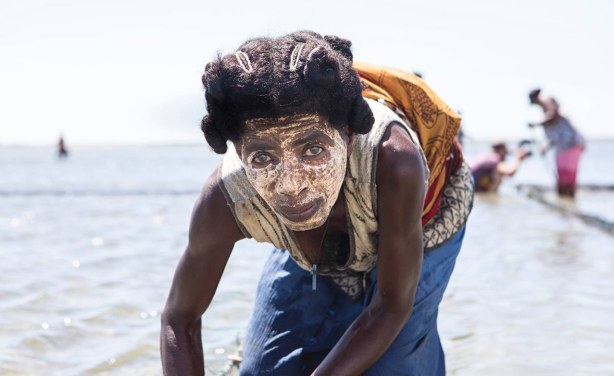 A sea cucumber farmer tends her pen in Tampalove, southern Madagascar, February 19, 2018.