Hate Speech Inflaming Divisions in Central African Republic
A senior official from the International Committee of the Red Cross has warned hate speech promoted on social media is inflaming divisions between the Muslim and Christian communities in the Central African Republic.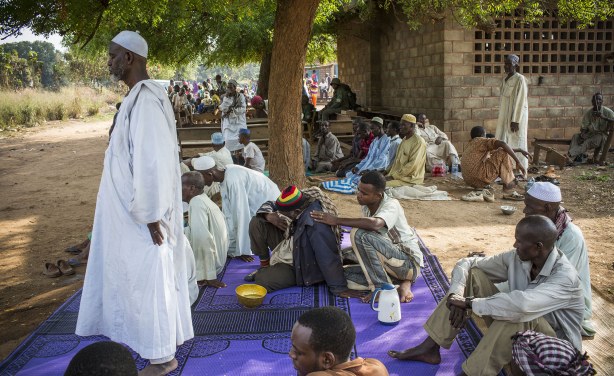 The Imam Ishmail Nafi at the displaced persons camp in the Ecole Liberte in Bossangoa praying for those killed the previous day during the anti-balaka attack on the town. Eleven people were killed outside his house while seeking safety from the attackers.
Central African Republic: Wheels of Justice Turning in Bangui

HRW, 29 May 2018

Last week I was in Sibut, a town north of Bangui, the capital of the Central African Republic. People displaced by recent violence in Bambari, in the center of the country, were… Read more »

Central African Republic: Freed CAR Child Soldiers Rejoin Rebel Groups

CAJ News, 5 June 2018

SCORES of children released by armed groups in the Central African Republic (CAR) have rejoined the rebel movements following their release. Read more »