Ethiopian Govt Lifts State of Emergency
The state of emergency in effect since March 2018 was planned to last for six months. The council of ministers announced the current state of emergency, the second in a year and half, one day after the unexpected resignation of Prime Minister Hailemariam Desalegn.
Ethiopia: House Lifts SOE

Reporter, 5 June 2018

The House of Peoples' Representatives (HPR) lifted the state of emergency effective today June 5, 2018 with eight abstention votes. Read more »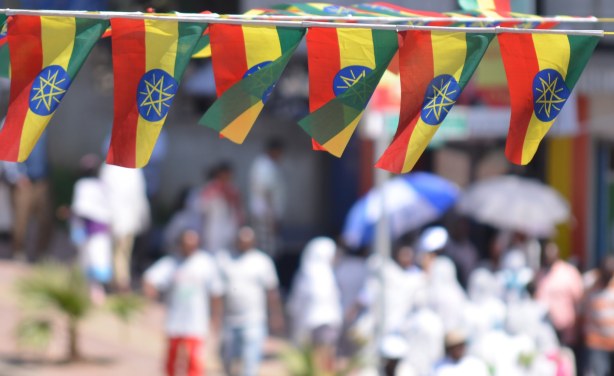 Ethiopia flags.
InFocus
This decision is counterproductive to the government's stated goals of political reform and inclusive governance. It undercuts security by emboldening those who believe that ... Read more »

The Oromo Federalist Congress, the largest opposition party in Ethiopia led by the recently released Merera Gudina, says it rejects the reinstated state of emergency on the basis ... Read more »