Plane Missing in Kenya, Signals Located in Mountain Range
Phone signals from a missing light aircraft operated by FlySax have been located in the Aberdares in Nyandarua County. The plane, which left Kitale with eight passengers and two crew members, was about 60 kilometres from Nairobi when it went off radar.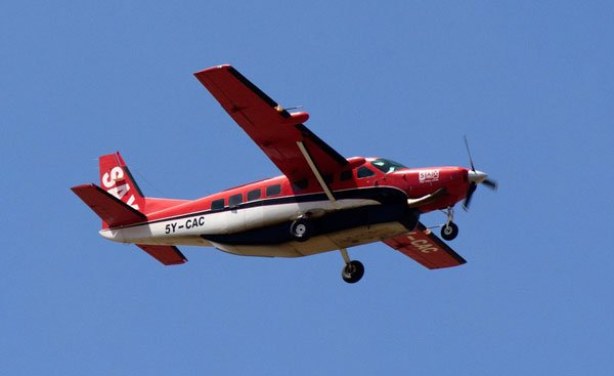 The plane that went missing on June 5, 2018.