Is the Presidential Honeymoon Over for Cyril Ramaphosa?
Mayor of Dihlabeng Local Municipality in the Free State Lindiwe Kambule Makhalema has been slammed by the ruling African National Congress after she accused President Cyril Ramaphosa of being a "stinking sellout". This comes after Misheck Mutize of The Conversation wrote that citizens' patience for Ramaphosa's presidency is waning: "The failure by the ANC government to deliver basic services and endemic corruption is driving people to the streets."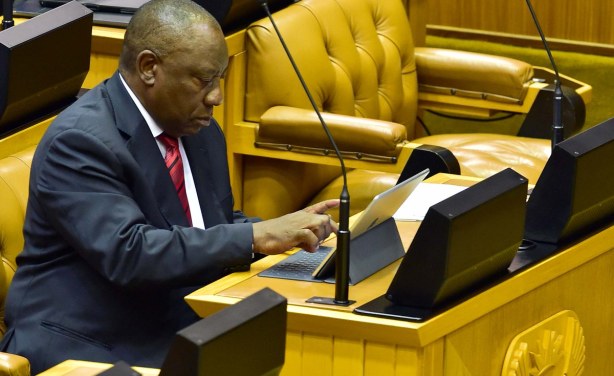 President Cyril Ramaphosa (file photo).
InFocus
President Cyril Ramaphosa of South Africa is heading for his 100 days in office. The country has been along for the Ramaphosa ride and seen the president making good on his Read more »

The newly-elected leader of South Africa's ruling African National Congress, Cyril Ramaphosa, has intervened to clean up the state-owned electricity utility ahead of leading the ... Read more »

Key takeaways - and the full text - of the annual statement of the national executive committee of the African National Congress, delivered for the first time by the newly elected ... Read more »