Cuban Doctors Start to Trickle Into Kenya
The health practitioners arrive as part of a deal signed between Kenya and Cuba for the deployment of 100 specialist doctors. The government says the specialists - three radiologists, five nephrologists, orthopaedic surgeons, plastic surgeons and neurologists - will build capacity in hospitals across the country.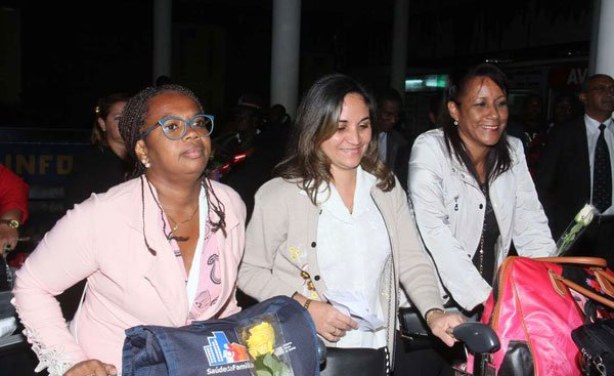 Cuban doctors arriving at Jomo Kenyatta International airport.
InFocus
Deploying medical experts to the rural areas will reduce the number of patients relying on Kenyatta National Hospital and Moi Teaching and Referral Hospital in Eldoret, says the ... Read more »

President Uhuru Kenyatta has secured an arrangement with Cuba to have 100 medical specialists work in the country, while Kenya dispatches 50 doctors to Cuba for specialist ... Read more »