Saraki Robbery Claims - What on Earth is Happening in Nigeria?
Nigeria police have said that more evidence has emerged of Senate President Bukola Saraki's alleged links to a gang that was involved in bank robberies in Offa. The gang leader told police that they were also involved in "political thuggery" on Saraki's behalf.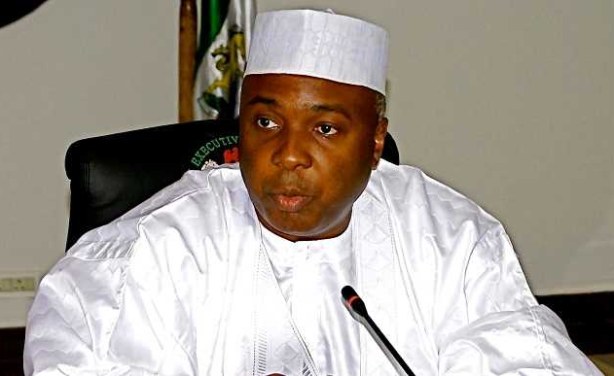 Senate President, Bukola Saraki.
Nigeria: More Evidence Links Offa Robbery Suspects With Saraki - Police

Premium Times, 6 June 2018

The police said on Wednesday that they have more evidence that links five of the Offa robbery suspects with Senate President Bukola Saraki. Read more »

Nigeria: Police Insist Saraki Must Appear in Person

Leadership, 7 June 2018

The Nigeria Police Force yesterday made a U-turn and insisted that Senate President Bukola Saraki must appear in person to explain his alleged links to the perpetrators of the… Read more »

Nigeria: Offa Robbery - Police Insist Saraki Must Appear, Deny Withdrawing Invitation

Vanguard, 6 June 2018

The Police, Wednesday, denied that it withdrew its earlier invitation to the Senate President, Bukola Saraki, to appear before the Force Intelligence Response Team, in Abuja, to… Read more »

Nigeria: Offa Robbery - Police Say More Evidence Indicts Saraki

Guardian, 6 June 2018

The Nigerian Police Wednesday said it has unearthed more pieces of evidence that link the Senate President Bukola Saraki to the suspected leaders of a robbery gang that attacked… Read more »
InFocus
Senate President Bukola Saraki says that police are plotting to implicate him in a criminal case involving Lanre Mohammed Soliu, who was arrested over alleged involvement in ... Read more »

Senate President Bukola Saraki has been summoned by authorities to provide information on a series of bank robberies and murder cases which they are investigating, after robbery ... Read more »