Investment in Roads, Power is Paying Off - Museveni
President Yoweri Museveni says that a political decision he took - together with parliament - to focus investment on road construction and power generation has spurred economic growth. He was delivering his State of the Nation Address at the International Conference Centre at the Kampala Serena Hotel.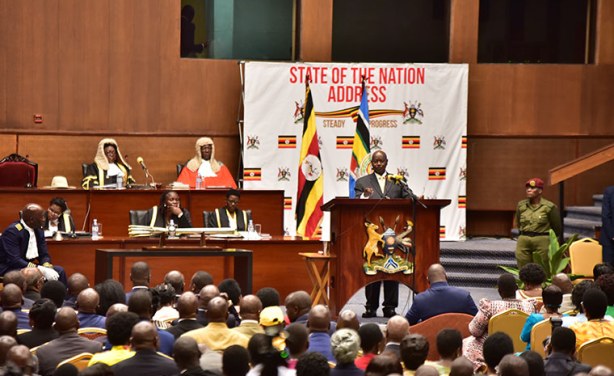 President Yoweri Museveni delivers his State of the Nation address.