Kenya Deputy President Ruto Throws Slur at Chinese Contractor
In the video Deputy President William Ruto has used a racist slur to describe a Chinese contractor who is working on a road in Kwale county. Unveiling the construction of the Kidimu-Shimoni-Majoreni-Vanga-Lunga Lunga road, Ruto described the Chinese contractor as "mtu wa macho madogo madogo", an offensive reference to the eyes of Asian people.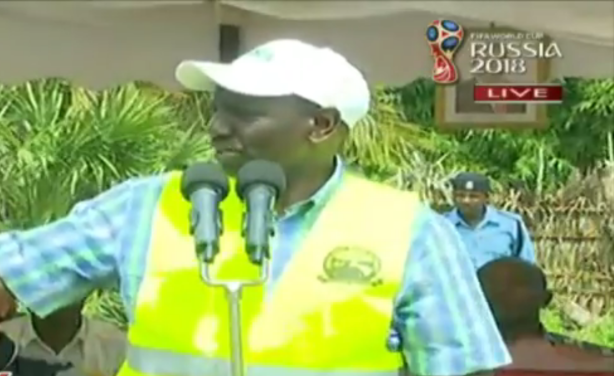 Deputy President William Ruto addressing Kwale county residents.