African Pleasure - Let's Take An Imaginative Look at Sex
This is Africa explores the expansive topics of sex, sexual pleasure, sexual satisfaction, and intimacy in the African context of cultural and religious conservatism, and gendered power inequality. From mental health to threesomes, sex and voting, and creating vaginal sculptures...
Africa: They Can't Stop the Dance - the Trouble With Limiting African Pleasures

This is Africa, 12 June 2018

The different expressions of pleasure through the African body in colonial and post colonial Africa have been strongly regulated and silenced. Before the disruption that was… Read more »

Kenya: Nationalising Sex, Dictating Sex - Womxn's Pleasure (Or Not) in Kenya's Public Imaginary

This is Africa, 11 June 2018

It is election year and 'tis the season to hyper-weaponise everything - the police, food prices and availability, polling stations, the media, booze, ID documents, the judiciary,… Read more »

Africa: The Limits of Imagining Pleasure - Writing the History of African Sex

This is Africa, 8 June 2018

Is kissing unAfrican? Is foreplay unAfrican? These questions speak to ideas which view certain aspects of pleasure and sexuality as foreign. Through fiction, Rafeeat Aliyu says… Read more »

Ghana: Learning to Love Without Ownership - Journal of an African Bisexual Woman

This is Africa, 11 June 2018

What does being a non-monogamous, bisexual woman living in Ghana mean? How do I live out my love life? Nana Akosua Hanson honestly shares her experiences in this philosophical… Read more »

Nigeria: The Sex Lives of Northern Nigeria

This is Africa, 8 June 2018

The case of pleasure and sex in Northern Nigeria is not a matter of forced conservatism or a robotic followership to a certain doctrine. It is an in-built self-censorship… Read more »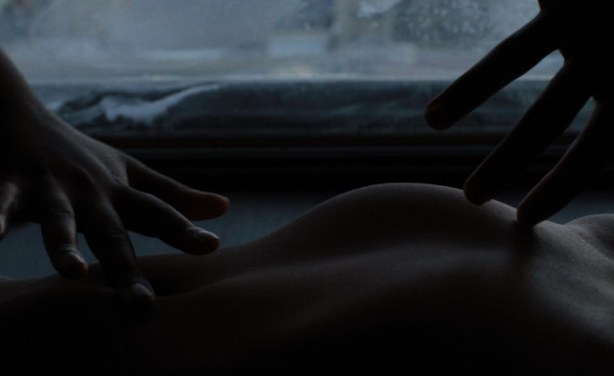 Let's talk about sex, pleasure and desire.
Africa: How Kink Is a Whole New Place of Pleasure

This is Africa, 4 June 2018

What do you think of when you think of BDSM? Whips and chains? A dungeon somewhere, with someone who cannot get out? Chapter 3 of Fifty Shades of Grey? Kink and BDSM are means by… Read more »

Africa: We Men Are No Longer the Custodians of Everyone's Pleasure

This is Africa, 6 June 2018

Men have always had a monopoly over pleasure, more so in many of the patriarchal African societies. But times have changed. The availability of more information in the public space… Read more »

Uganda: Learning to Be Free - Stacey Gillian Abe's Artistic Exploration Through Vaginal Sculptures

This is Africa, 4 June 2018

Ugandan artist Stacey Gillian Abe's latest work, titled 'Enyasa' is a series of sculptures that explore "the difference between food satisfaction and sexual satisfaction and also… Read more »

Africa: Flame, Fever and Fantasy - a Collection of African Desire and Pleasure

This is Africa, 4 June 2018

Let's Talk About Sex, Pleasure and Desire: In the series, This is Africa explores the expansive topics of sex, sexual pleasure, sexual satisfaction, and intimacy in the African… Read more »
InFocus
Ugandan artist Stacey Gillian Abe's latest work, titled 'Enyasa' is a series of sculptures that explore "the difference between food satisfaction and sexual satisfaction and also ... Read more »