Investigators Target Suspects in 'Barbaric' Attack on Baby Seal
A case of animal cruelty has been opened against two suspects after a video of a seal pup being beaten and stabbed by a pair of fishermen emerged online. The Swartland and West Coast Society for the Prevention of Cruelty to Animals was alerted to the graphic footage and asked the public to help identify the men.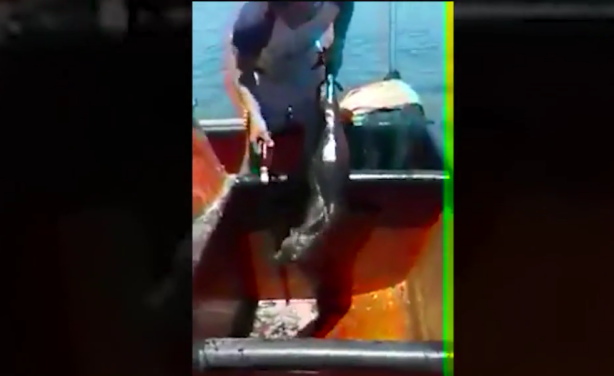 Video screenshot of a fisherman physically abusing the seal pup.