Did the Budget Meet Tanzania's Expectations?
During the 2018/19 budget speech in parliament, Finance and Planning Minister Phillip Mpango said that the government will focus on protecting locally manufactured products and stimulating local production. The government's proposal to exempt Value Added Tax on sanitary towels is a big win for activists who have championed for free distribution of the towels to keep girls in school.
Tanzania: It's a 'Tanzania First' Budget

Daily News, 15 June 2018

Finance and Planning minister Phillip Mpango yesterday proposed a raft of reforms aimed at the boosting industrial development.Particular focus is on protecting locally… Read more »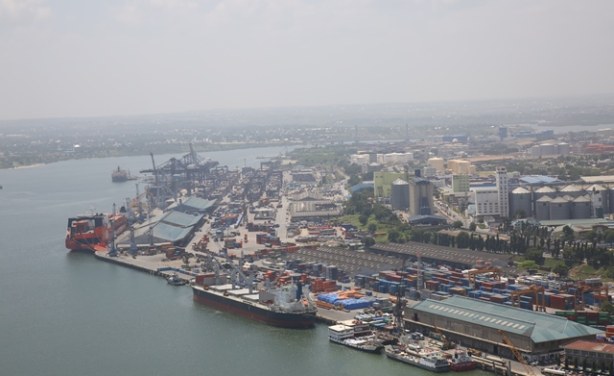 Dar es Salaam port (file photo).
Tanzania: Big Boost As Sanitary Towels Are Exempted From Tax

Citizen, 15 June 2018

Women were among big budget winners yesterday as the government proposed to exempt Value Added Tax (VAT) on sanitary towels in the 2018/19 financial year. Read more »

Tanzania: Corporate Tax Cut to 20% in New Budget

Citizen, 15 June 2018

Dar es Salaam. Stakeholders Must Be Wearing a Broad Smile Following the Government's Decision to Cut Corporate Income Tax Rate From 30 Per Cent to 20 Per Cent for New Investors in… Read more »

Tanzania: It's Industrial Drive Stimulating Budget

Daily News, 15 June 2018

THE Minister for Finance and Planning, Dr Philip Mpango, yesterday unveiled a 32.47trl/- budget themed "to build an industrial economy that will stimulate employment and… Read more »

Tanzania: Govt Selectively Cuts Budget to Match Available Resources

Citizen, 4 May 2018

The government has proposed a 3.8 per cent cut in the budgets of eight of its ministries in the 2018/19 financial year which begins on July 1. Read more »

Tanzania: Zanzibar budget set to increase by U.S$87.7 Million

Daily News, 15 June 2018

ZANZIBAR national budget is set to increase by 200bn/- during the next financial year, the Minister for Finance and Planning, Dr Khalid Salum Mohamed, has disclosed. Read more »

Tanzania: Expectations From Tanzania's Budget 2018/19

Citizen, 12 June 2018

Finance minister Philip Mpango will present the National Budget of Tanzania for the fiscal year 2018/19 this week on Thursday, 14 June. This budget is going to be the third budget… Read more »