Killing of Farmers Goes Beyond Race, Summit Hears
Mike Mlengana, Director-General of South Africa's Department of Agriculture, has said that farmers of all races are affected by farm attacks. This comes after Economic Freedom Fighters leader Julius Malema said that farm attacks, while criminal, are not a targeted genocide of white people.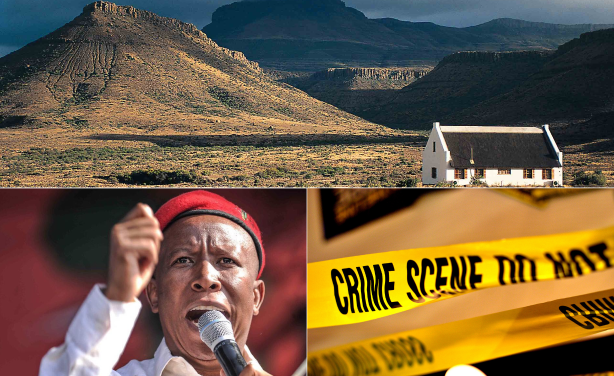 Top: Farmhouse. Bottom-left: EFF leader Julius Malema. Bottom-right: Police line.
InFocus
Farmers and farmworkers are protesting the number of farmers who were murdered on their farms. In 2017 alone, 70 farmers have lost their lives. "We are not calling for division, ... Read more »

During a debate in the National Assemby, opposition parties - the Democratic Alliance and the Freedom Front Plus - accused the government of turning a "blind eye" to the ... Read more »