A Sobering Thought - How Much is #WorldCup2018 Costing Nigeria?
A media group is requesting that the government provide information under the Freedom of Information Act, on the costs surrounding the Super Eagles' participation at the World Cup in Russia. They are calling for a list of players, coaches, supporters, government officials and their aides who will be travelling to Russia, and whose travel expenses will be covered by public funds.
Nigeria: Media Group Demands Full Disclosure of Cost of Nigeria's Participation Under FoI Act

Guardian, 13 June 2018

Citing the need to promote transparency and accountability in governance, officials of Media Rights Agenda (MRA) have asked the Federal Government to disclose the cost of Nigeria's… Read more »

Nigeria: Ambode, Fashola, Dalung, Hit Russia to Cheer Eagles

Guardian, 15 June 2018

The Executive Governor of Lagos State, Akinwunmi Ambode, as well as the Minister of Works, Power and Steel, Mr. Babatunde Raji Fashola and the Youth and Sports Minister, Barrister… Read more »
InFocus
The last three friendly matches played by the Eagles, once touted by Nigerians as the team to beat in Group D, have ended in losses that have left their supporters with more ... Read more »

Marcus, the famous psychic pig that predicted President Donald Trump's victory has given hope to Nigerians after it picked Super Eagles and Argentina as semi-finalists for the 2018 ... Read more »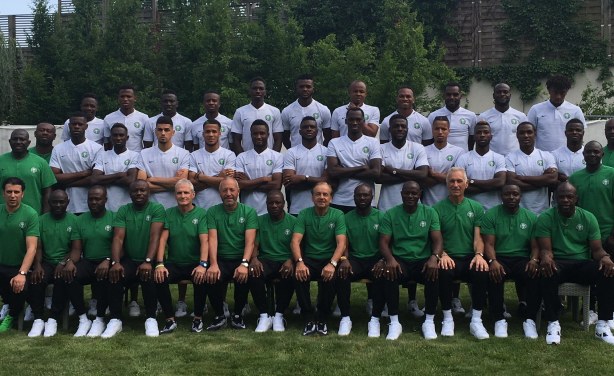 The Super Eagles' Russia 2018 World Cup squad, including coaches and other backroom staff.