FAKA, South African Artists, Flown to Milan by Donatella Versace
While world-renowned designer Donatella Versace's guests for her Versace SS19 menswear show in Milan arrived, they walked in to the sounds of Bottoms Revenge: Ibutho Lamakhosazana by South Africa's FAKA. And it wasn't only their music playing at the Milan show, Donatella had flown Fela Gucci and Desire Marea to Italy to sit in the front row. But wait there's more ...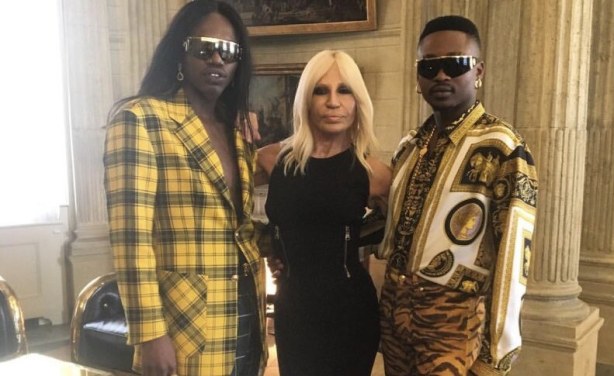 South African musicians FAKA were flown to Milan by Donatella Versace, and had their music played at her SS19 menswear show.