Mugabe Ready to Endorse Chamisa in 2018 Polls?
According to reports, Zimbabwe's former president, Robert Mugabe, recently indicated to MDC Alliance presidential candidate Nelson Chamisa that he is willing to back him during the July 30 elections, because he is unhappy with the treatment he is receiving from President Emmerson Mnangagwa's government.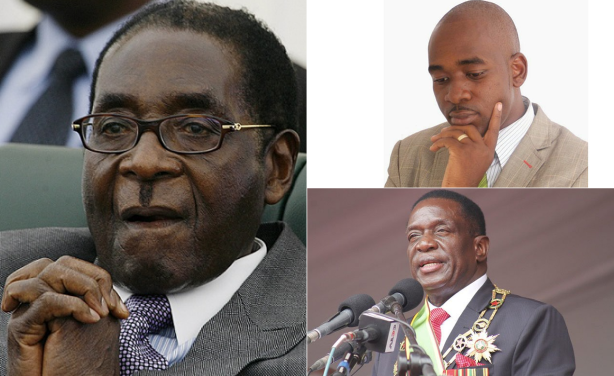 Former Zimbabwe President Robert Mugabe, MDC Alliance Nelson Chamisa and Zimbabwe President Emmerson Mnangagwa.
InFocus
Zimbabwean political party the National Patriotic Front which was aligned to former president Robert Mugabe, has endorsed opposition presidential candidate Nelson Chamisa for ... Read more »

A record 23 presidential candidates have been cleared to run in Zimbabwe's elections on July 30, including incumbent Emmerson Mnangagwa and opposition leader Nelson Chamisa, the ... Read more »