Even Mnangagwa Can't Resist Fried Chicken
President Emmerson Mnangagwa surprised many in Chegutu when he stopped at a fast food outlet to buy lunch. Anywhere else in the world, this could have been an endearing publicity stunt for all, but some Zimbabweans have been asking why the president had to use a scarce U.S.$20 bill yet many citizens have to stand in long queues to get insufficient amounts of cash.
Zimbabwe: Mnangagwa Queues For Fried Chicken

The Herald, 18 June 2018

President Mnangagwa yesterday took Chegutu food lovers by surprise when he unexpectedly joined the queue in a fast-food outlet, bought his lunch and even tipped a cashier. The Head… Read more »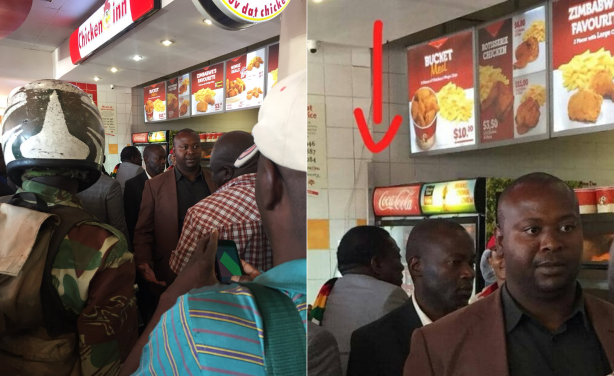 President Emmerson Mnangagwa orders a meal at a fast food outlet in Chegutu.