Militants Burn Down Villages in Latest Mozambique Attack
Hundreds of families fled their villages after members of an armed Islamist group burned down their homes in night attacks. The gas-rich north of the country has seen at least 39 people killed and the displacement of more than 1,000 since May 2018, according to Human Rights Watch.
Mozambique: Terrorists Burn Down 44 Houses

AIM, 18 June 2018

The terrorist group, known locally as "Al Shabaab", last Thursday attacked the village of Ibu, in Macomia district, in the northern Mozambican province of Cabo Delgado, where they… Read more »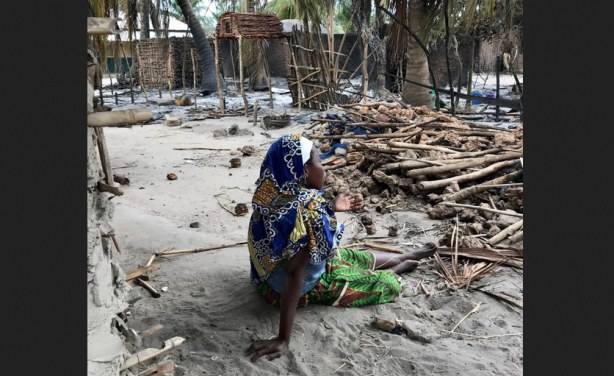 Aisha, a resident of Naunde, said that on June 5, she woke up at 2 a.m. hearing gunshots and people screaming.
Mozambique: Armed Groups Burn Villages

HRW, 19 June 2018

Attacks by armed groups in Mozambique's northern province of Cabo Delgado have killed at least 39 people and displaced more than 1,000 since May 2018. Hundreds of families… Read more »
InFocus
A sudden upsurge in brutal violence in northern Mozambique, including the beheadings of women and children, has sounded alarms that a violent jihadist movement like Boko Haram or Read more »

Cabo Delgado, a province expected to become the centre of a natural gas industry after several promising discoveries, has been rocked by a spate of attacks on security forces and ... Read more »