Laws, Constitution Unable to Curb Use of K-Word in South Africa?
"Racism has no place in our post-democratic South Africa," attorney Wayne Ncube has said. This comes after a woman was removed from a local flight and a police officer is set to face the Pretoria Magistrate's court for their use of the k-word, a racial slur which earned former real estate agent Vicki Momberg a two-year prison sentence after using it in a rant that went viral.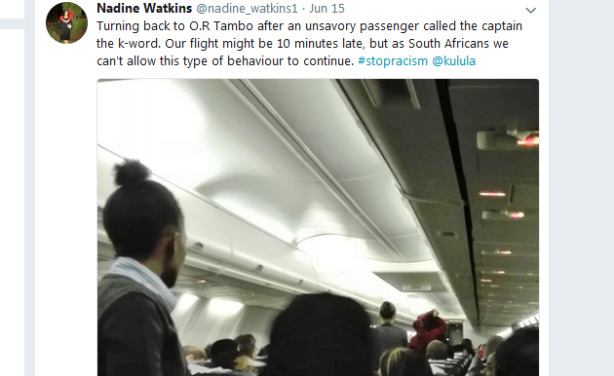 A screenshot of the tweet about the incident on the plane.
InFocus
The National Prosecuting Authority has welcomed the Randburg Magistrates Court's decision to deny convicted racist Vicki Momberg leave to appeal her two-year prison sentence. ... Read more »