'Most Sex Crimes Committed By Security Officers During 2017 Poll'
A report by the Kenya National Commission on Human Rights has shown that 60% of sexual violence cases reported during the 2017 General Election were committed by security officers. Most of the sexual violence victims did not bother to report the crimes because they have low confidence in law enforcement agencies, according to KNCHR.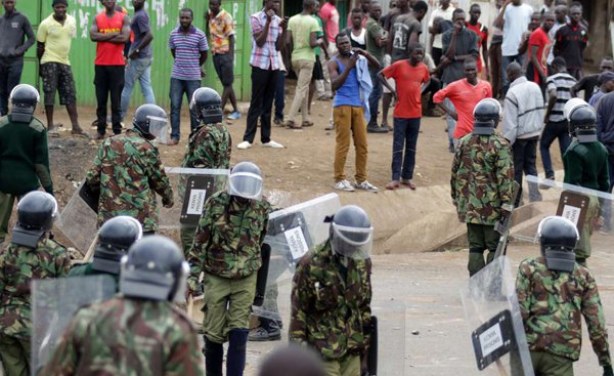 Anti-riot police officers attempt to disperse protesters in Kisumu County on August 12, 2017.
InFocus
Human Rights Watch has released a damning report that accuses the police of committing sexual abuses in the just concluded election period, with sexual violence survivors being ... Read more »