Where Is the Venue for South Sudan Leaders' Meeting?
Mediators, the Inter-Governmental Authority on Development, had slated the meeting between President Salva Kiir and rebel leader Riek Machar for June 20 in Addis Ababa - this as Information Minister Michael Makuei said that the meeting will only take place in a neutral country.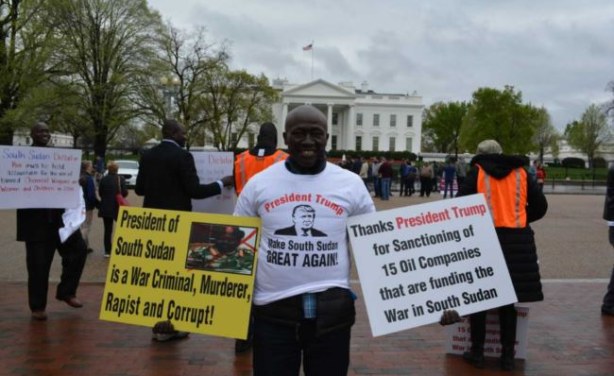 Protesting in Washington against the ongoing war in South Sudan (file photo).
InFocus
President Salva Kiir and rebel leader Riek Machar were expected to meet in Addis Ababa on June 20 but government spokesperson Michael Makuei has said that South Africa would be a ... Read more »

The US Undersecretary for Terrorism and Financial Intelligence, Sigal Mandelker who is touring the continent, has urged East African governments to stop South Sudanese political ... Read more »