Parties Must Disclose Private Funding - South African ConCourt
Constitutional Court Chief Justice Mogoeng Mogoeng has ruled that political parties must disclose their private funding to the public. This comes after the Economic Freedom Fighters expressed its support for legislation regulating party funding.
Video
Publisher:

Publication Date:

21 June 2018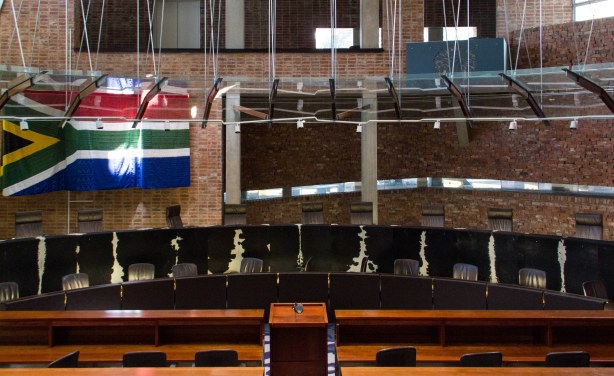 Constitutional Court (file photo).
InFocus
The National Assembly has adopted the Political Party Funding Bill, which will pave the way for political parties to declare who funds them. The official opposition party, the ... Read more »

African National Congress Member of Parliament Vincent Smith will head an ad hoc committee that will develop legislation for increased public funding of political parties and the ... Read more »