Human Rights in Firing Line of Museveni's Safety Regulations?
To curb kidnapping and murder in Uganda, President Yoweri Museveni has ordered that all guns have identifying markers and all vehicles and boda bodas be fitted with electronic devices to monitor their movements as part of a nine-point security master plan.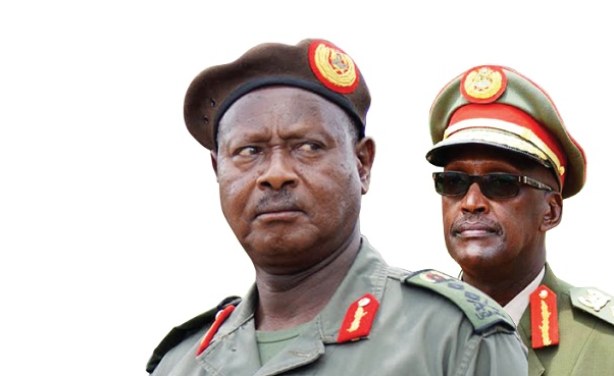 President Yoweri Museveni and former Minister for Security Henry Tumukunde (file photo).
InFocus
Did Arua Municipality MP Ibrahim Abiriga's regular schedule make him an easy target for assailants? Nicholas Bamulanzeki of The Observer arrived at the scene of the shooting ... Read more »