What If the Nurse Delivers Your Baby With Dirty Hands?
Lack of safe water is a growing problem everywhere. In poorer countries, the risk is massive. The World Health Organization found that in Nigeria - Africa's most populous nation - nearly 30 percent of health facilities don't have safe water and toilets. A WaterAid survey showed half the delivery rooms in health clinics don't even have place to wash hands. Every year, 40,000 Nigerian mothers die in childbirth, and infection is the second largest cause, after excessive bleeding. Clean water could save many of those mothers, as well as their babies.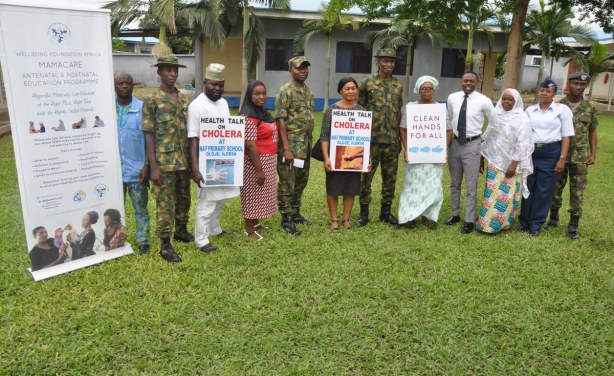 Interactive meeting between Dr. John Ameh and the Wellbeing Africa Kwara team at Nigeria Air Force Medical Center in Ilorin.
InFocus
Efforts to transform the WHO in the African Region are making an impact on the health of people across the region, according to Well, according to Wellbeing Foundation Africa ... Read more »

With Nigeria accounting for the second largest number of maternal and child deaths in the world, a coalition of organizations led by The Wellbeing Foundation Africa convened the ... Read more »