Students Bear Brunt of Corruption at Namibia Funding Scheme
In its attempt to restore public confidence, the Namibia Students Financial Assistance Fund has opened a case against a former employee, who allegedly fraudulently awarded himself a loan. The country's Anti-Corruption Commission says the national students' fund is facing fresh corruption allegations.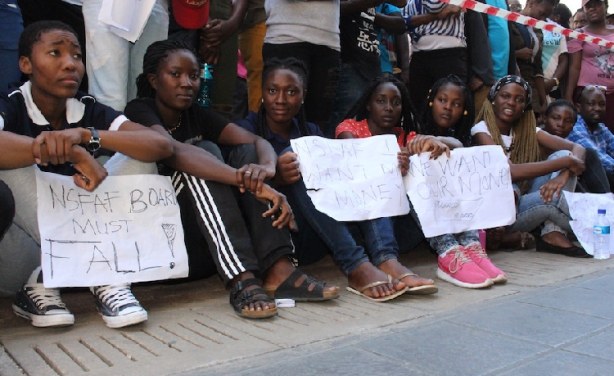 Students descend on NSFAF (file photo).