DR Congo Opposition Candidate Ready to Stand Back
Felix Tshisekedi says he could be "the saviour of the Congo". But he also says he is prepared to stand down for another opposition candidate in the December 23, 2018 elections, if it would serve his country better.
Congo-Kinshasa: Felix Tshisekedi Ready to Stand Back

Daily Maverick, 19 June 2018

The DRC presidential candidate has been in South Africa to urge Pretoria to ensure the December elections are free and fair. Felix Tshisekedi thinks he could be "the saviour of the… Read more »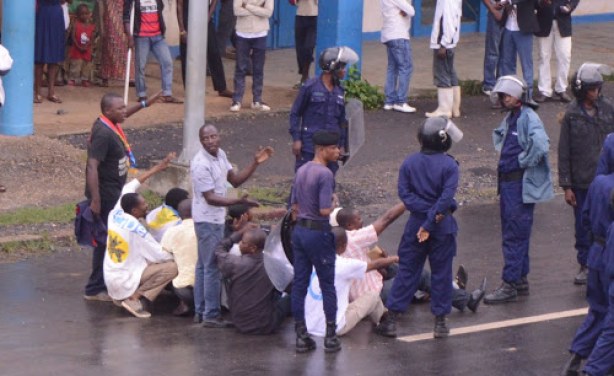 La police procède à l'interpellation de quelques manifestants mardi 19 décembre au niveau du bâtiment de l'INSS et près du palais de justice à Kindu (Maniema).
Congo-Kinshasa: The Bemba Earthquake

ICG, 15 June 2018

The ICC's acquittal of Jean-Pierre Bemba comes at a critical point in DR Congo elections. President Kabila and his opponents will have to recalibrate strategies ahead of Bemba's… Read more »

Angola: President João Lourenço Briefed On DRC

ANGOP, 18 June 2018

Angolan Head of State, João Lourenço, on Monday received information on the progress of the electoral process in the Democratic Republic of Congo (DRC) ahead of next… Read more »
InFocus
Jean-Pierre Bemba, the Congolese opposition leader freed from International Criminal Court has been released to Belgium where his familly lives. Read more »